Food
Betty Crocker's most popular Fourth of July recipes
From New York to California, see which summer recipes made the cut.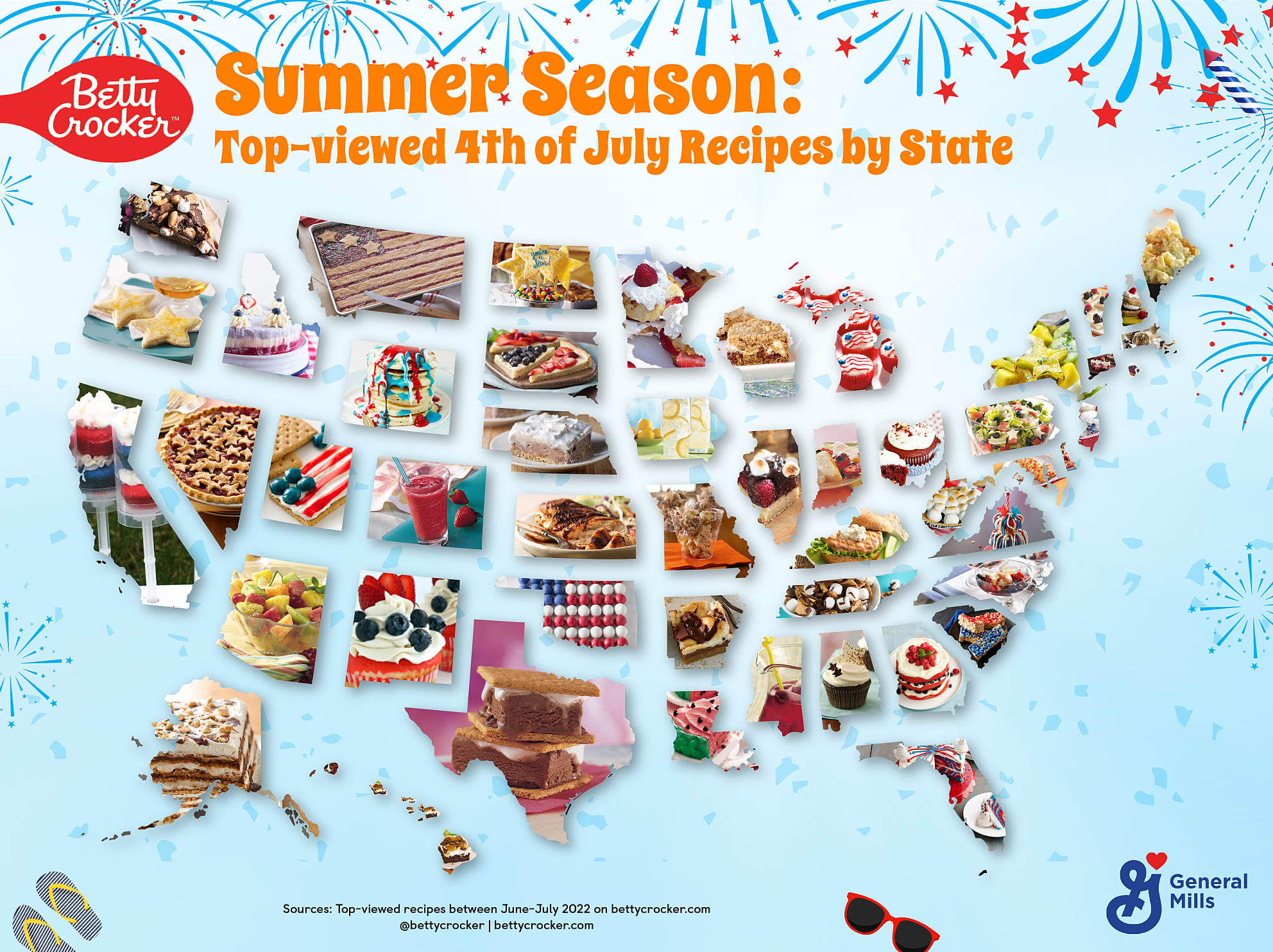 Betty Crocker is celebrating the summer season by sharing the top-viewed Fourth of July recipes from BettyCrocker.com.
From summer salads to sweet treats, each state and region has their very own beloved recipes and trends they love.
Curious which recipes topped the list near you? Check out the map below:
No matter what you're craving, BettyCrocker.com has all the recipe inspiration you need this summer and beyond.
Source: Top-viewed recipes leading up to July Fourth 2022 on Bettycrocker.com