Food
Flawless croissants from the freezer
Pillsbury's new Freezer-to-Oven (FTO) Croissants are now available for the time-strapped customers of General Mills Foodservice.
A perfect product for our foodservice customers 
The journey to create an easier-to-make, consistently flaky croissant might be the best example at General Mills of our commitment to innovation during the COVID-19 pandemic.
The development path, beginning in 2019, was filled with a few more challenges than usual, like international travel restrictions and virtual product testing.
But the Pillsbury FTO Croissants have arrived, at a time many restaurants, bakeries, hospital and campus cafeterias and hotel catering operations need them the most.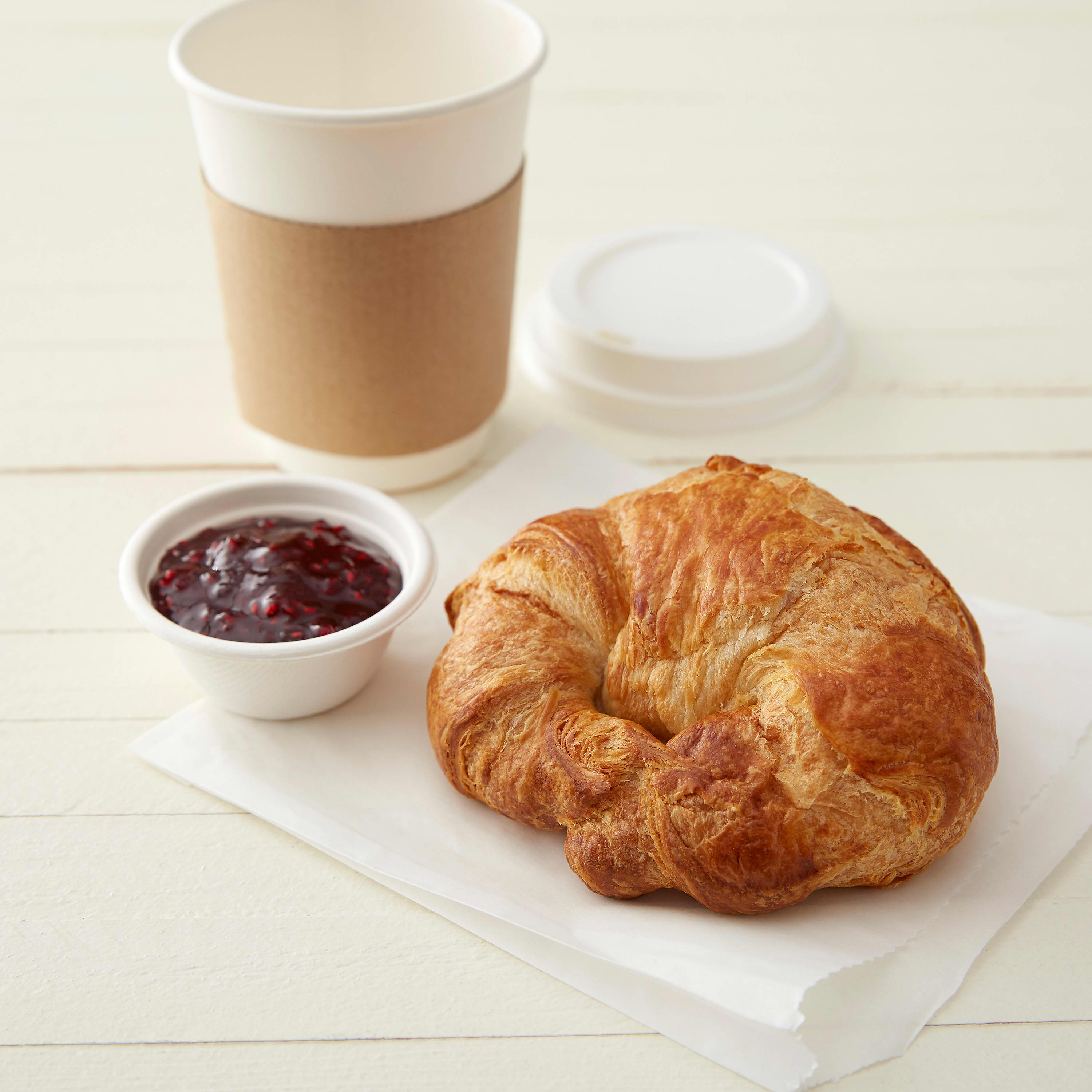 What makes FTO Croissants different?
The ability to create a 'flat' croissant with 48-layers of dough, to go right from a freezer to an oven, is no small feat.
Most frozen croissants need to thaw first. The patented process developed by General Mills Foodservice eliminates that step, and results in a croissant that rises to a flaky finish and is full of buttery flavor.
Pillsbury FTO Croissants are the result of numerous tests of temperatures for the butter and dough – all to get the perfect honeycomb croissant texture.
"We know baking fresh croissants is a challenge for many foodservice operations, whether they are baking from scratch or thawing and proofing frozen dough, so we sought to perfect a better process," said Sonja Kehr, a member of Chefs of the Mills. "A freezer-to-oven croissant without the guesswork of proofing is about as easy as it can get. We aim to eliminate variability and ensure that labor of all skill levels can achieve consistent, flawless results."
There are currently three butter varieties of the European-style croissants, with additional flavors launching later.
And as an added bonus for operators, because they are packed flat, they don't take up as much freezer space compared to competitors.
To help our foodservice customers make the most of their croissants across their menus, General Mills Foodservice has created several resources. These include recipes, merchandising and display ideas and more. You'll find them at GeneralMillsCF.com.