Giving back
We're making food and giving it away
A program we're calling "manufacture to donate" works just like it sounds.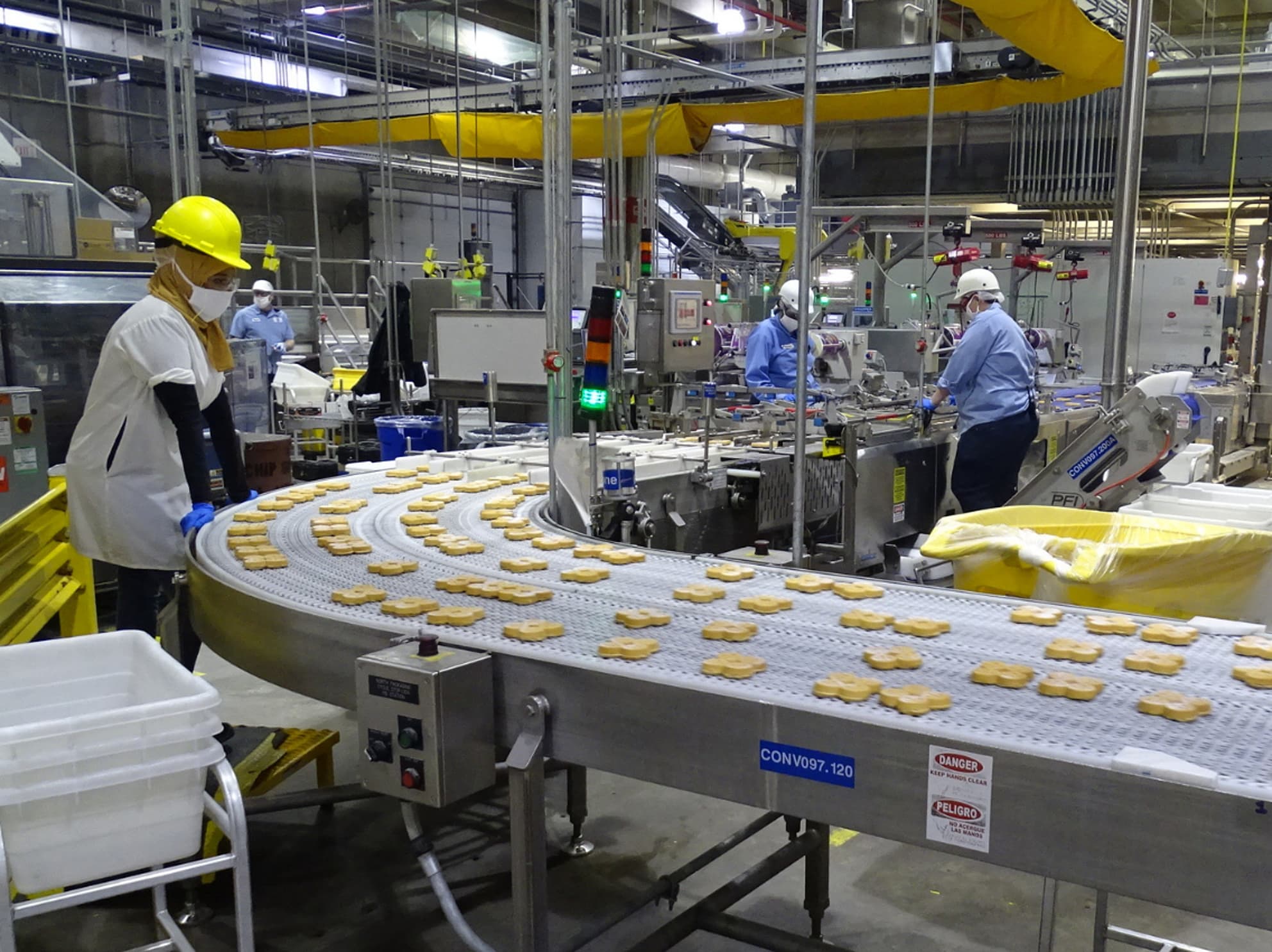 Addressing an urgent need
Several of our plants are now making food, boxing it up, and sending it straight to Feeding America. The organization is providing it to its network of 200 member food banks, food pantries and meal programs.
It's another way we're addressing the urgent need for hunger relief during the COVID-19 pandemic.
Want to see it in action? Watch this video from inside our plant in Chanhassen, Minnesota, where we saw the production line for whole grain frozen waffles.
Helping in a unique way
"In times like this communities come together and families help other families," says Adam Lyche, the plant manager at Chanhassen. "By making this gift, General Mills is enabling the Chanhassen plant family to help families around the U.S. in this critical time of need."
Because of school and restaurant closures due to stay-at-home orders, our plants – like Chanhassen – that support our Foodservice business have the capacity to help Feeding America in this unique way.
"By utilizing those production lines, our team members at our plants are really stepping up to help produce this much-needed food. It's amazing," says Shawn O'Grady, group president of the Convenience Stores & Foodservice segment at General Mills.
O'Grady is on the board of directors for Feeding America and Second Harvest Heartland, so he was well aware of the urgency of their hunger relief needs.
"As a food manufacturer, it's so important for us to step forward at a time when so many new people are really in need," he adds. "It's really exciting to be able to engage with our plants and our people to solve this problem."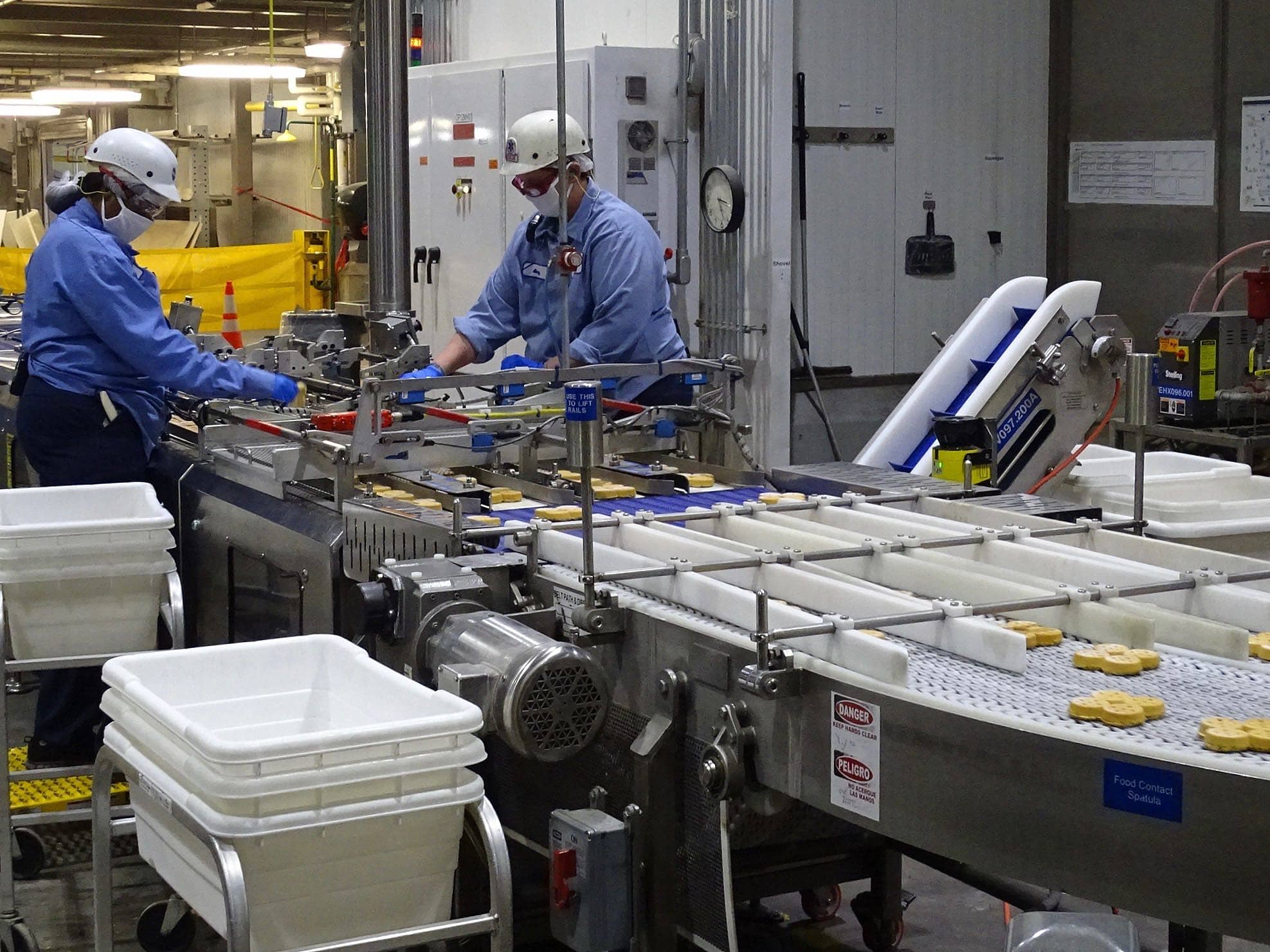 Our response to COVID-19
All told, General Mills facilities will make and donate $5 million worth of product to Feeding America over the next two months. In addition to waffles, we'll be donating whole grain cereals, granola bars, French toast and more.
General Mills also recently launched a paid community service program for Minneapolis, Minnesota-based employees to redirect their work hours to serving at hunger-relief nonprofits.
These programs are the latest in a series of actions the company and the General Mills Foundation have announced to support our employees and communities in response to the impact of COVID-19.
This includes $5 million in charitable grants from the General Mills Foundation to support food access and other basic needs in our key global markets and manufacturing communities around the world. The grants span Asia, Europe, Australia, Latin America and North America, and will increase food bank capacity, to ensure food access and address vital needs of vulnerable populations during the pandemic.
These contributions supplement the $21 million in cash giving by General Mills and its foundation last year, along with more than $40 million worth of food product donations provided by General Mills to global nonprofit food bank partners.