Alimento
Yoki's first ready-to-eat popcorn is here
The Yoki brand in Brazil recently launched its first ready-to-eat popcorn line: Pipoca Pronta.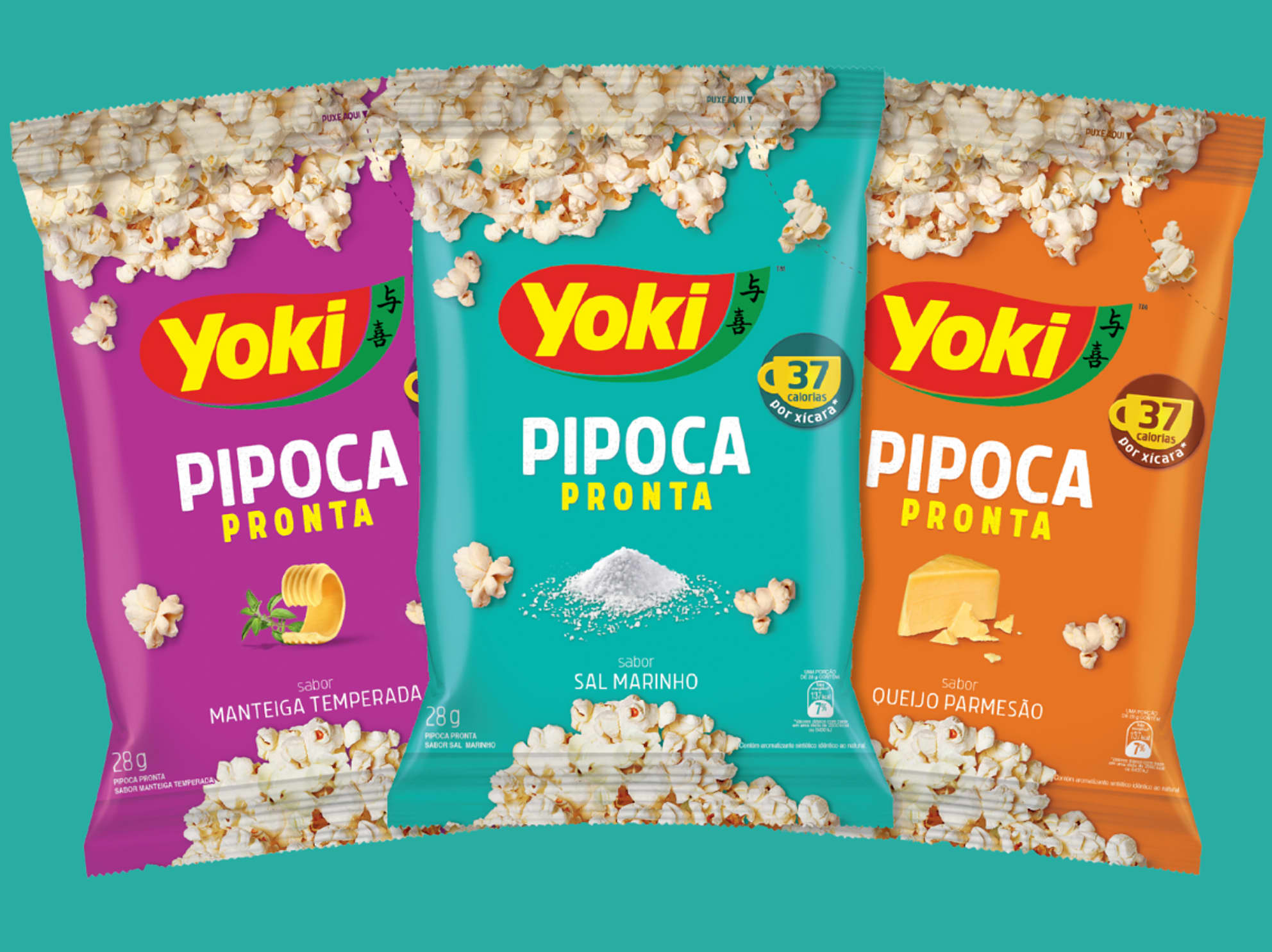 A simplified and satisfying snack
Through consumer research, Yoki found that there was an increasing demand for more convenient, healthy and ready-to-eat snacks in Brazil.
Yoki's product developers created a 100% natural production process for the popcorn. The corn kernels are produced using regenerative agriculture practices and lower greenhouse gas emissions, then it's popped in hot air – creating crispy and fresh popcorn with fewer shells than traditional popcorn.
Pipoca Pronta was created to offer consumers the convenience of popcorn that is ready for immediate consumption – anytime, anywhere. The popcorn is offered in two sizes: 28 grams (ideal for a quick snack) and 58 grams (for sharing) and has just 37 calories per cup.