Food
Dinosaurs are roaring into the cereal aisle
General Mills and Jurassic World Dominion commemorate the end of the Jurassic Era.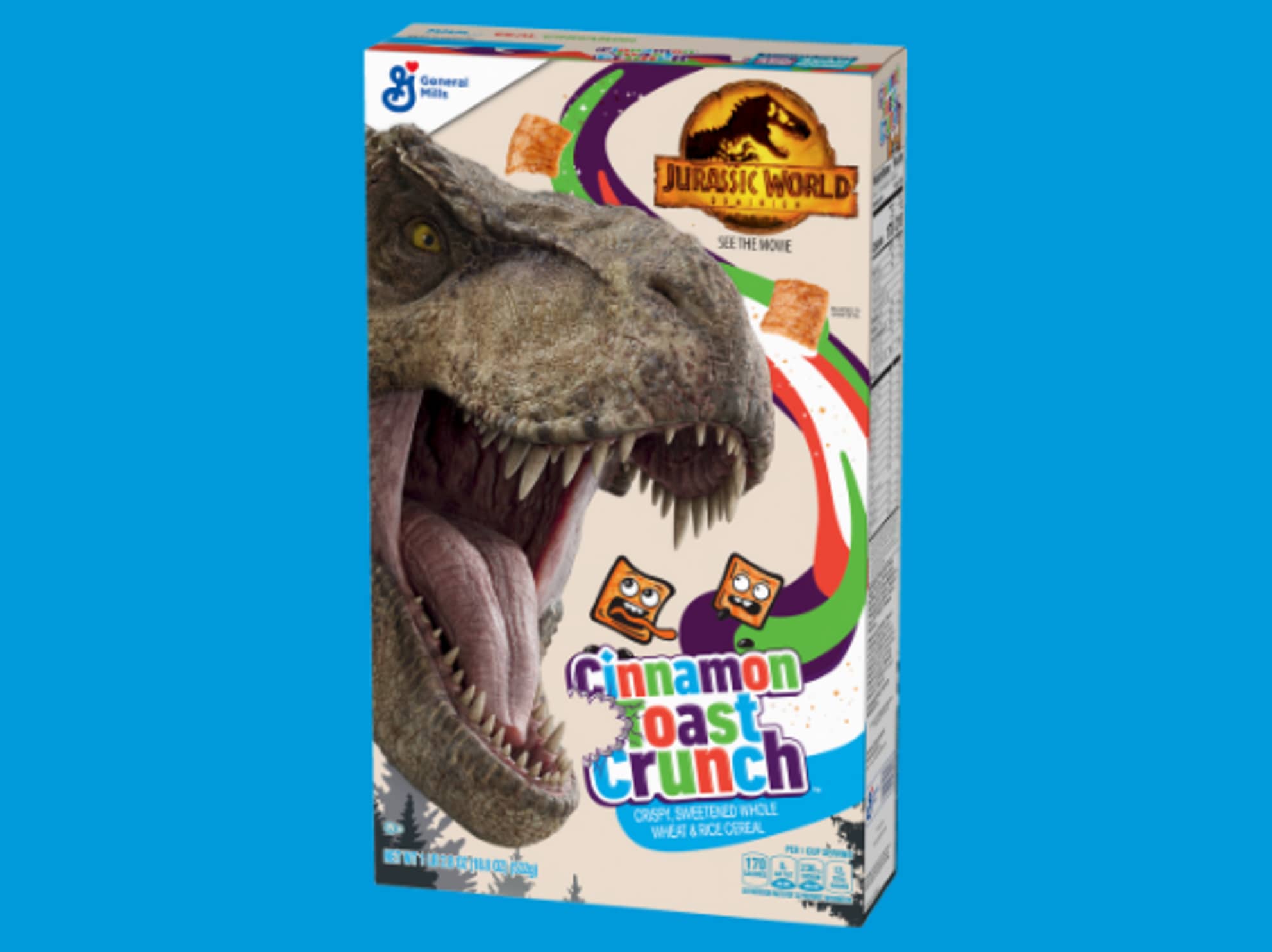 This weekend, the epic conclusion to the Jurassic era arrives in theaters as two generations unite for the first time.
Chris Pratt and Bryce Dallas Howard are joined by the original Jurassic Park cast, including Oscar®-winner Laura Dern, Jeff Goldblum and Sam Neill in Jurassic World Dominion, a bold, timely and breathtaking new adventure that spans the globe.
In honor of this blockbuster event, General Mills and Jurassic World Dominion have teamed up to take over the cereal aisle.
To start, fans can grab a box of limited-edition Trix Trax cereal to fill their bowl with multicolored dinosaur-inspired shapes and marshmallows.
Tomorrow (June 9), an exclusive Cinnamon Toast Crunch box will drop exclusively on Walmart.com – but you'll have to hurry to snag the custom T. rex box before it goes extinct!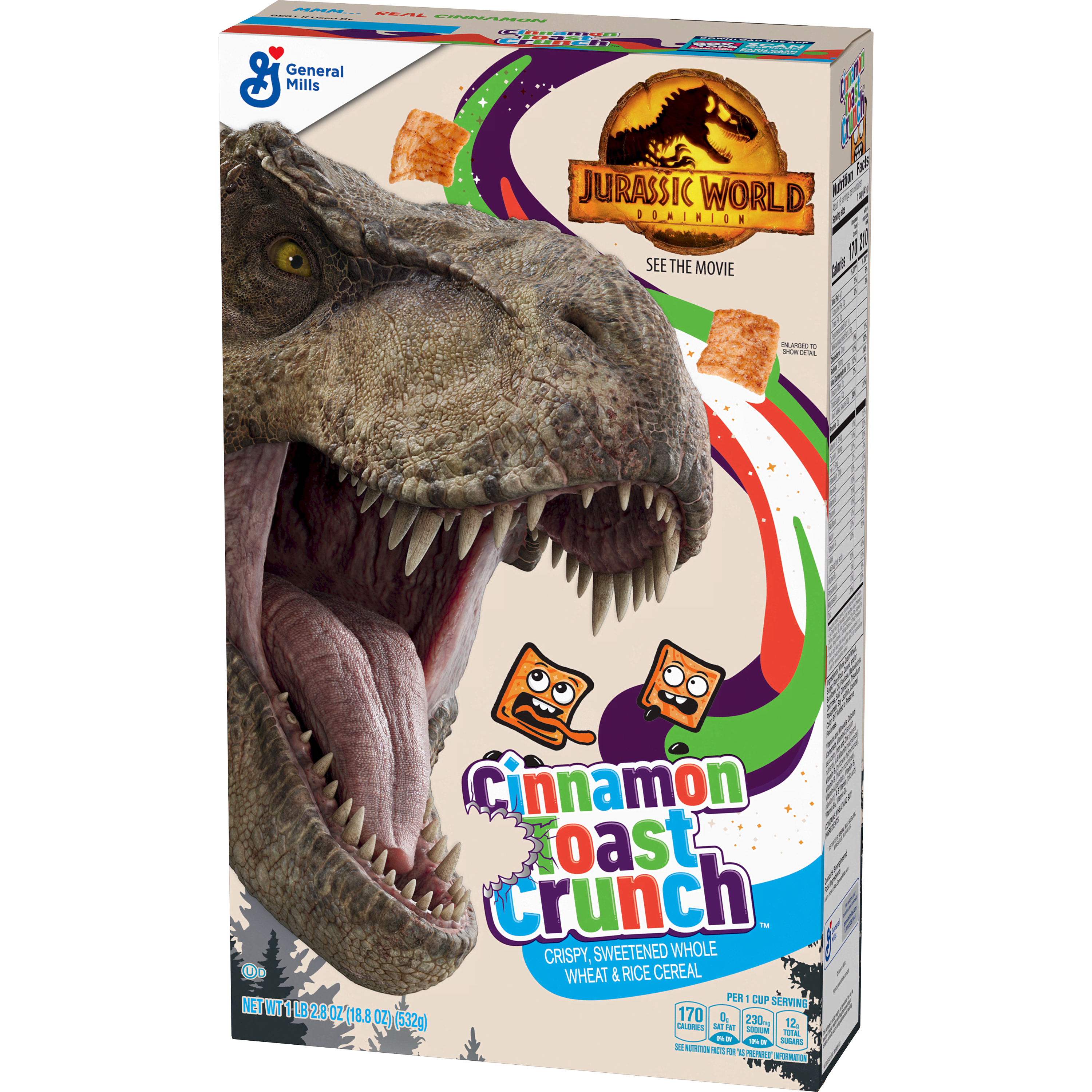 And to experience the highly anticipated movie on the big screen, cereal lovers can score a $13 Fandango Movie Reward* by purchasing three or more participating Big G cereals, including Cocoa Puffs, Honey Nut Cheerios, Lucky Charms, and Reese's Puffs, in addition to Trix Trax and Cinnamon Toast Crunch.
Universal Pictures and Amblin Entertainment's Jurassic World Dominion arrives in theaters June 10, 2022.
A look back at General Mills and the Jurassic Franchise
This isn't the first time General Mills has entered the Jurassic age.
The release of The Lost World: Jurassic Park in 1997 was celebrated with the introduction of Jurassic Park Crunch cereal, as well as an in-pack Dino Chomping Spoon available in four colors to collect across Big G cereals.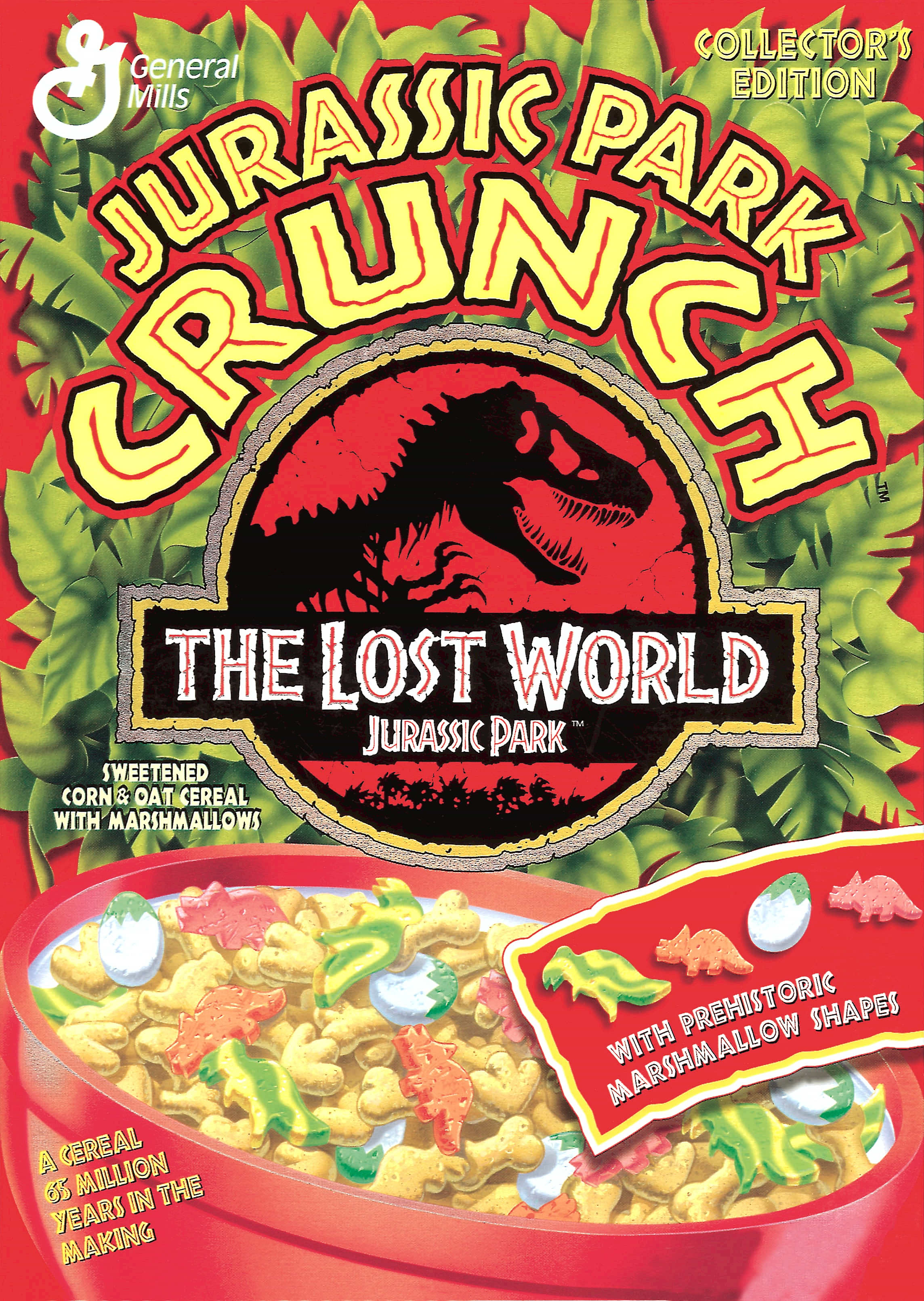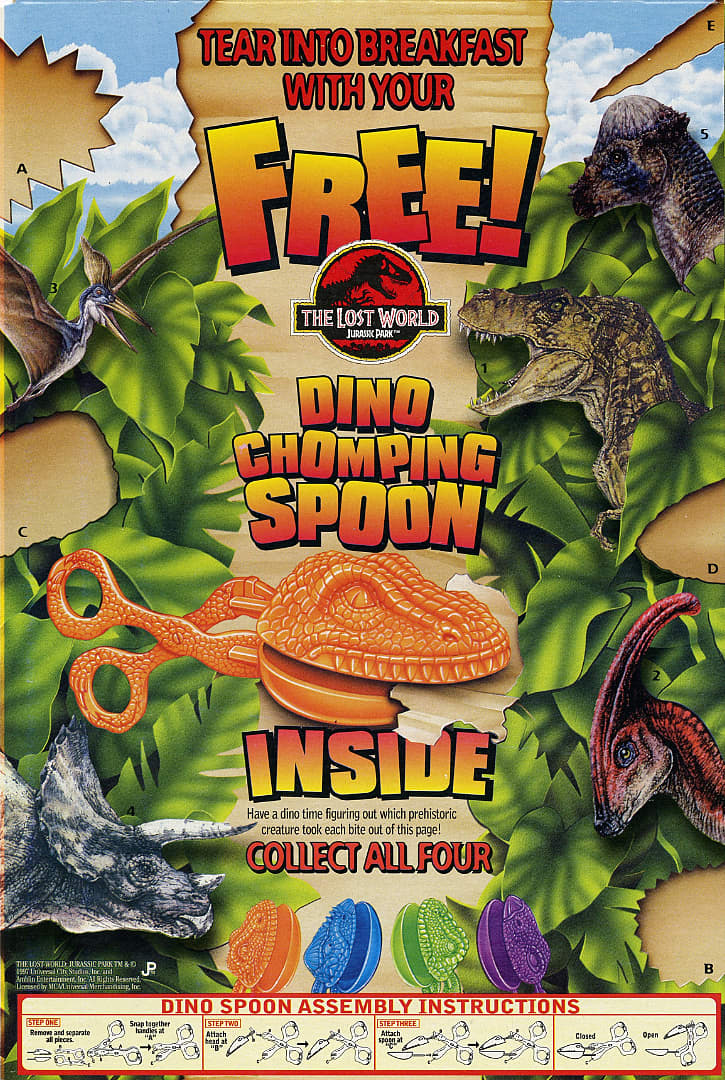 The Betty Crocker brand also embraced the popularity of the movie, offering Dinosaur Party Frosting.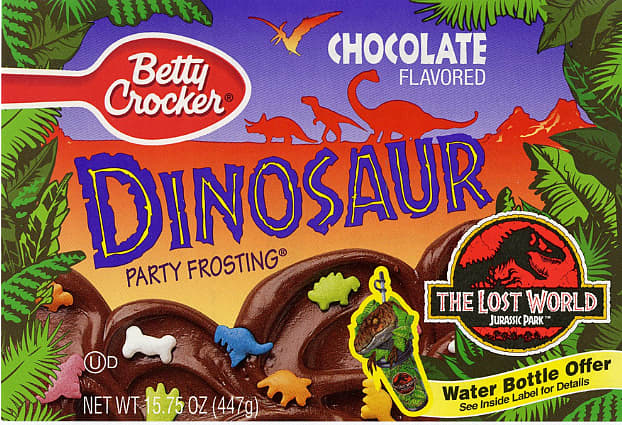 *To redeem the Fandango Movie Reward, fans must snap a photo of their receipt featuring the participating cereal purchases and upload it to
cerealmoviereward.com
now through September 15, 2022. Participants will receive their reward via email to redeem for an in-theater or streaming experience by September 30, 2022. Visit
www.cerealmoviereward.com
for full details.