Food
Honey Nut Cheerios inspires happy hearts
For the first time ever, America's favorite cereal is changing its shape.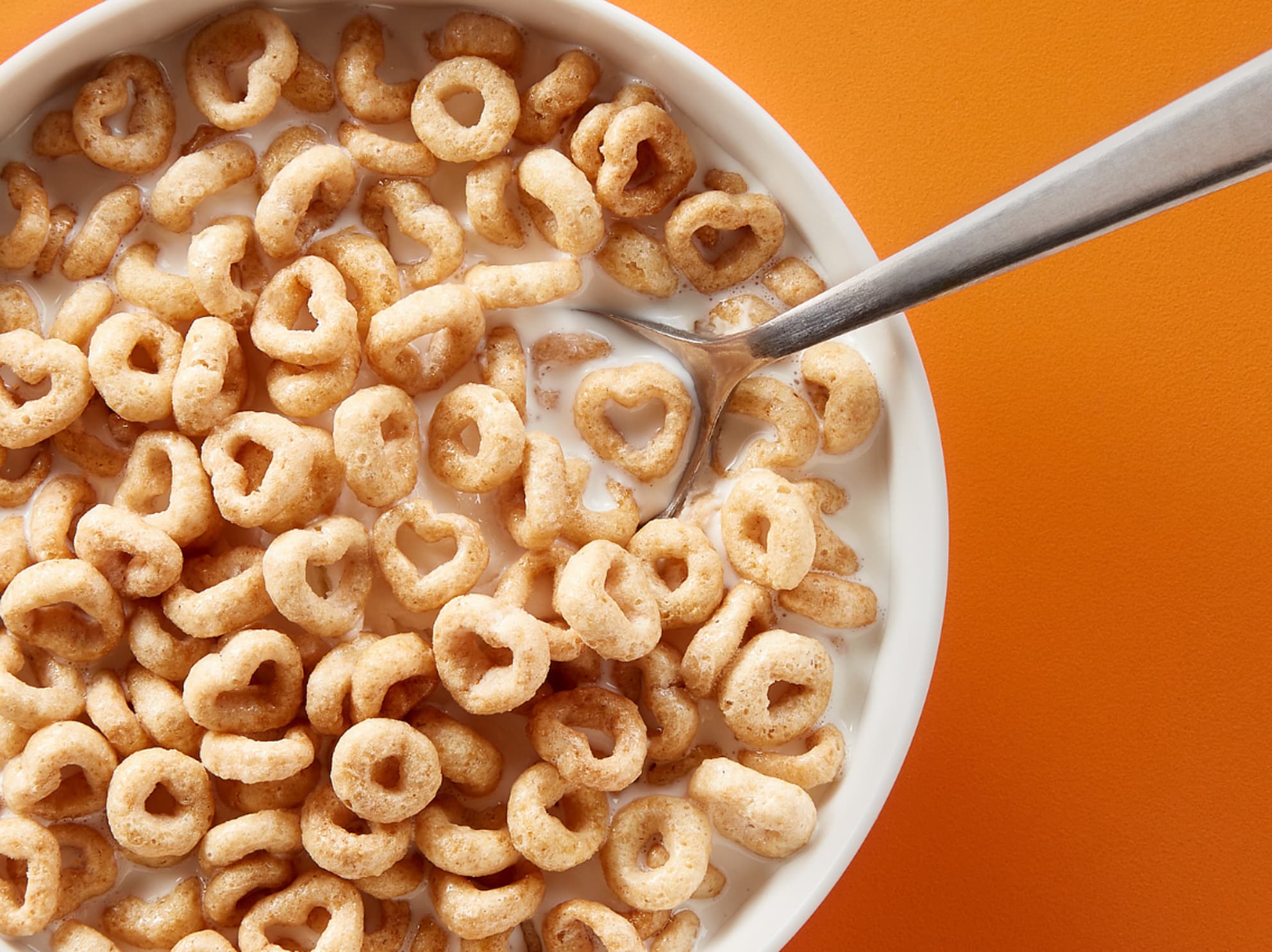 Happy heart shapes
Just in time for the start of the new year, Honey Nut Cheerios and original yellow-box Cheerios are adding heart shapes to their boxes to bring forward the important conversation around heart health.
The limited-edition shapes have already begun to appear on store shelves in boxes of Honey Nut Cheerios and original yellow-box Cheerios. They'll be available across the U.S. in January leading into National Heart Health Month in February.
Today, over 100 million Americans have some form of heart disease.
"We wanted to remind consumers that Honey Nut Cheerios is a great-tasting option that also enables them to take care of their heart," says Kathy Dixon, senior brand experience manager, Cheerios. "It is so fun to work on a brand that has such massive reach that we can actually make a meaningful difference in tackling such a big issue for so many people."
Honey Nut Cheerios is encouraging people to incorporate simple and fun behaviors to live a happy, healthy lifestyle, like walking the dog or joining a group fitness class. That also includes eating three grams of soluble fiber daily from whole grain oat foods, like Honey Nut Cheerios.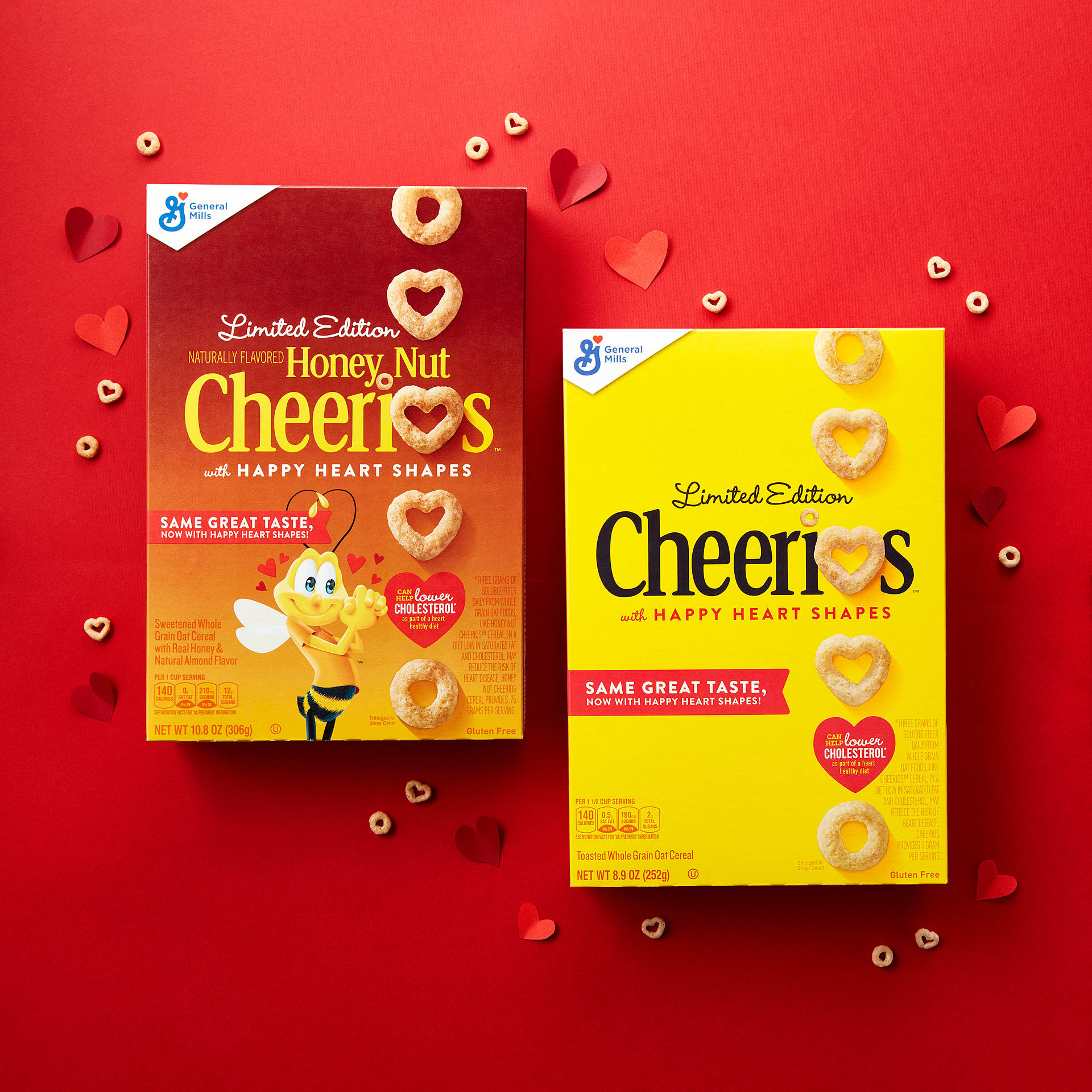 "This idea hatched over a year ago and was brought to life by the most amazing research and development, and supply chain team," adds Dixon. "The amount of work it took to determine not only how to make the heart shapes, but to pre-build enough inventory for the promotional period, is just incredible."
While this is the first time Honey Nut Cheerios has changed its shape, it's not the first time for original yellow-box Cheerios.
Let's look back at the history of Cheerios shapes.
History of Cheerios shapes
When Cheerioats first launched, there was a lot of time spent during research and development deciding what shape Cheerioats should be.
When it debuted in 1941, it was the first cereal to be "O" shaped and many advertisements described the cereal as being "doughnut" shaped.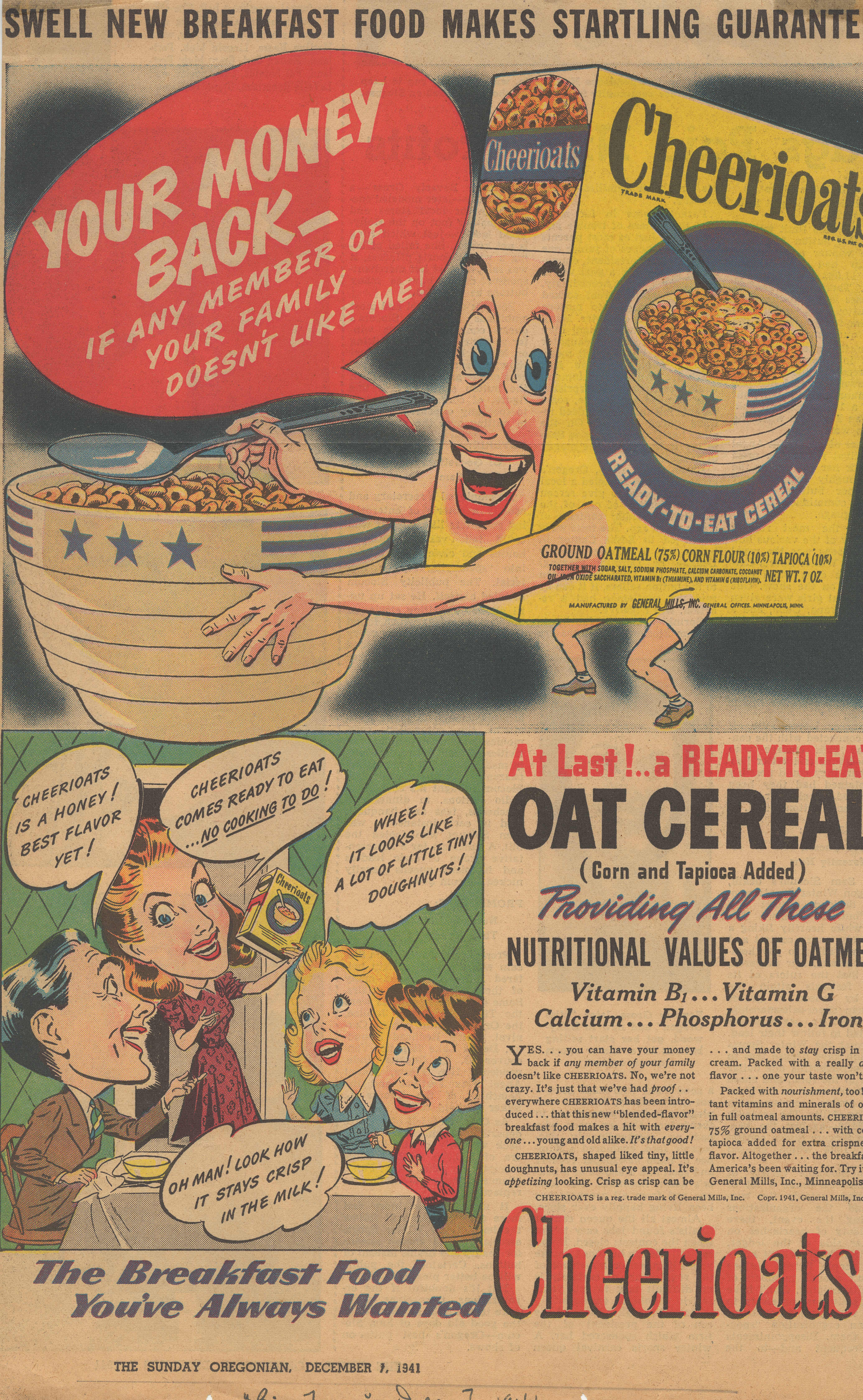 In 1993, Cheerios added "X's to its O's for a fun and playful "game series."
The limited-edition release included a detachable game board on the back of the box that consumers could use to play games with the X's and O's, like tic-tac-toe, word-finds and crossword puzzles.
Cheerios estimated about 8,000 potential game pieces came inside each box of regular Cheerios.
On September 8, 1999, Millenios were introduced as the "official cereal of the millennium" at an event hosted by Dick Clark in Times Square.
The "once in a lifetime" cereal came in an eye-catching box that could be used as a time capsule.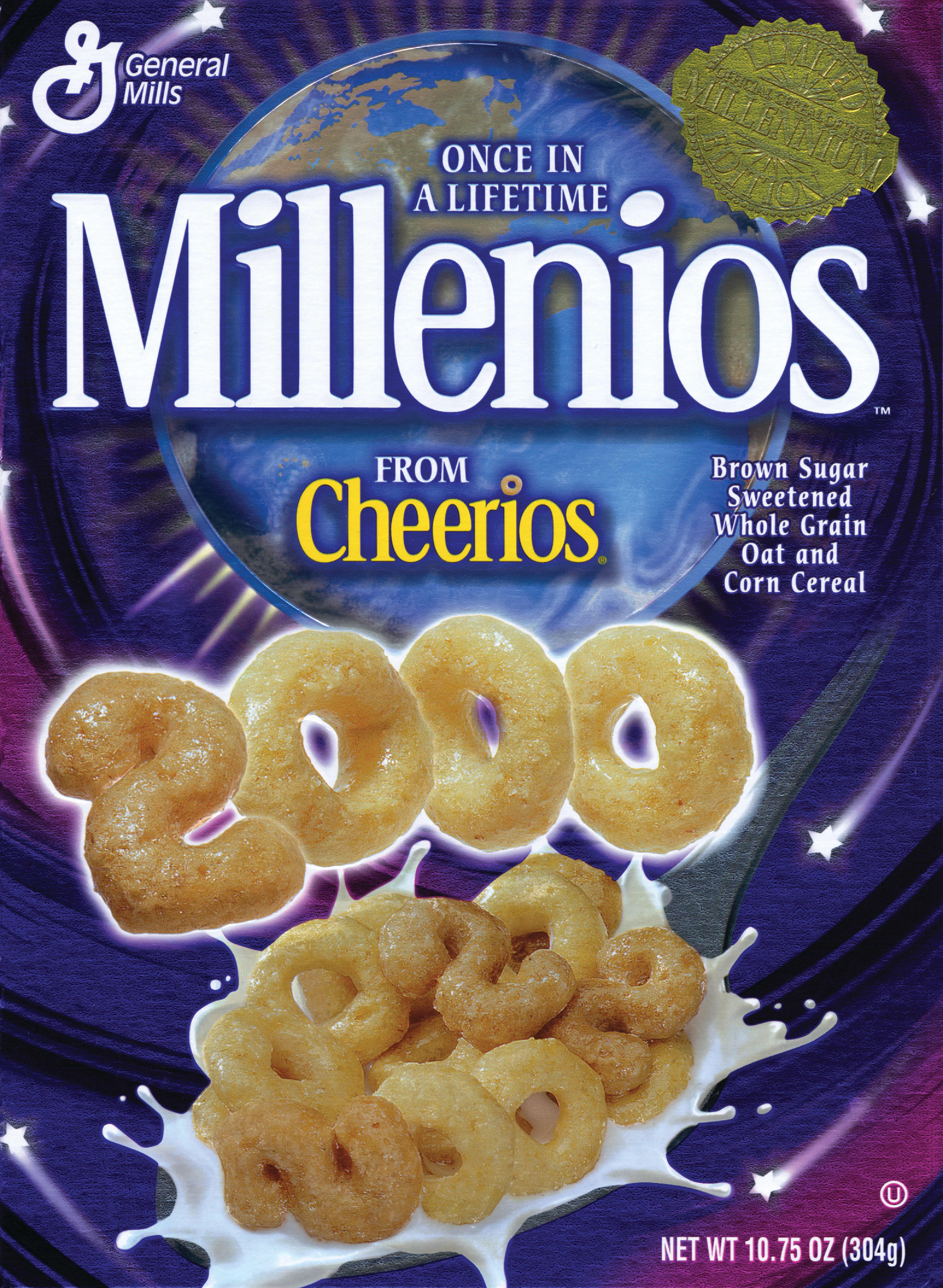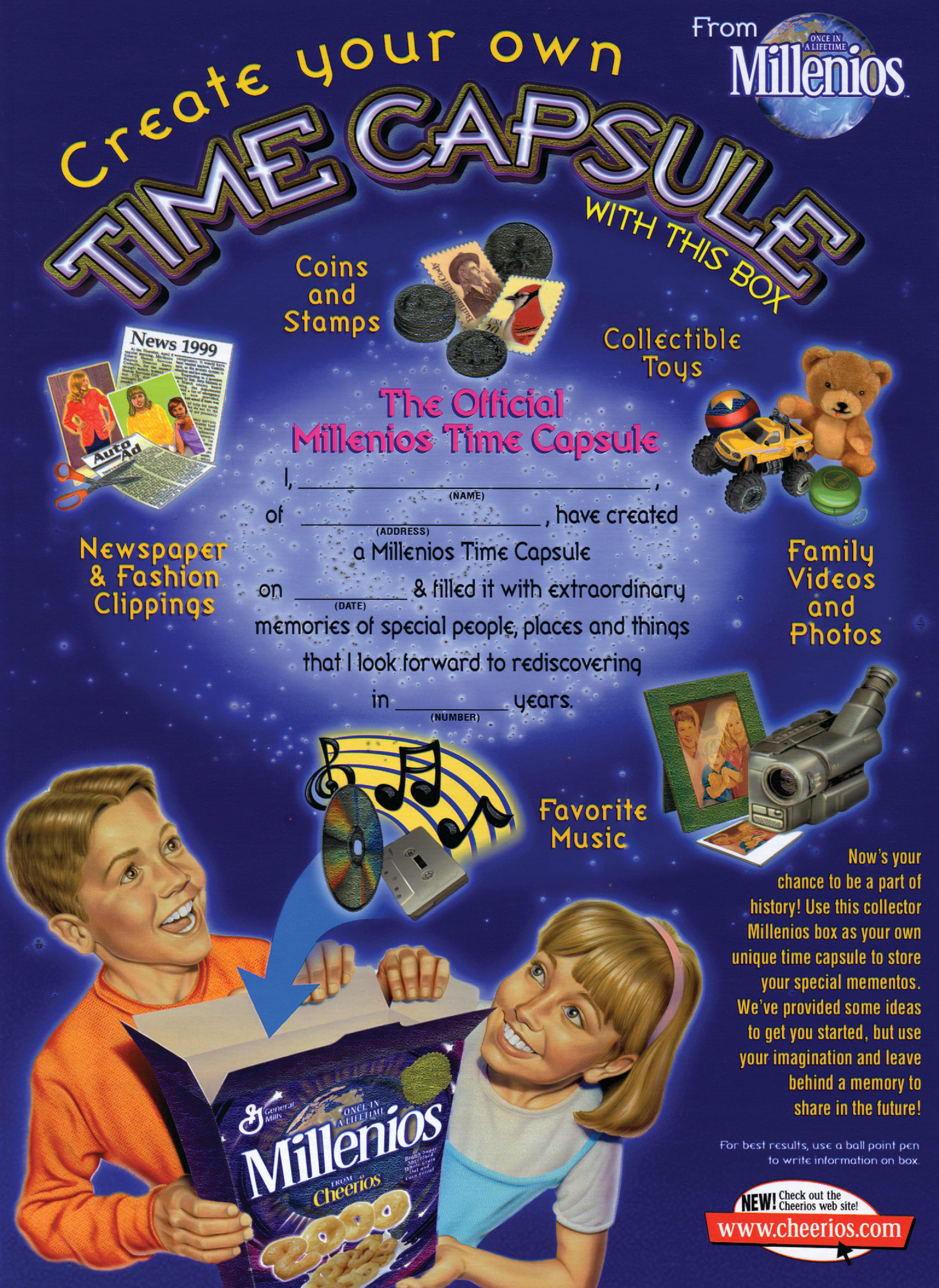 And finally, in 2003, Richard Petty 43's debuted. This was General Mills' first racing-themed cereal.
The launch included two collectable packages, which featured a classic picture of Richard Petty with a 1970s Superbird and a more modern era Richard Petty with a 1984 Grand Prix.
The two packages could fit together to form a cohesive "mural."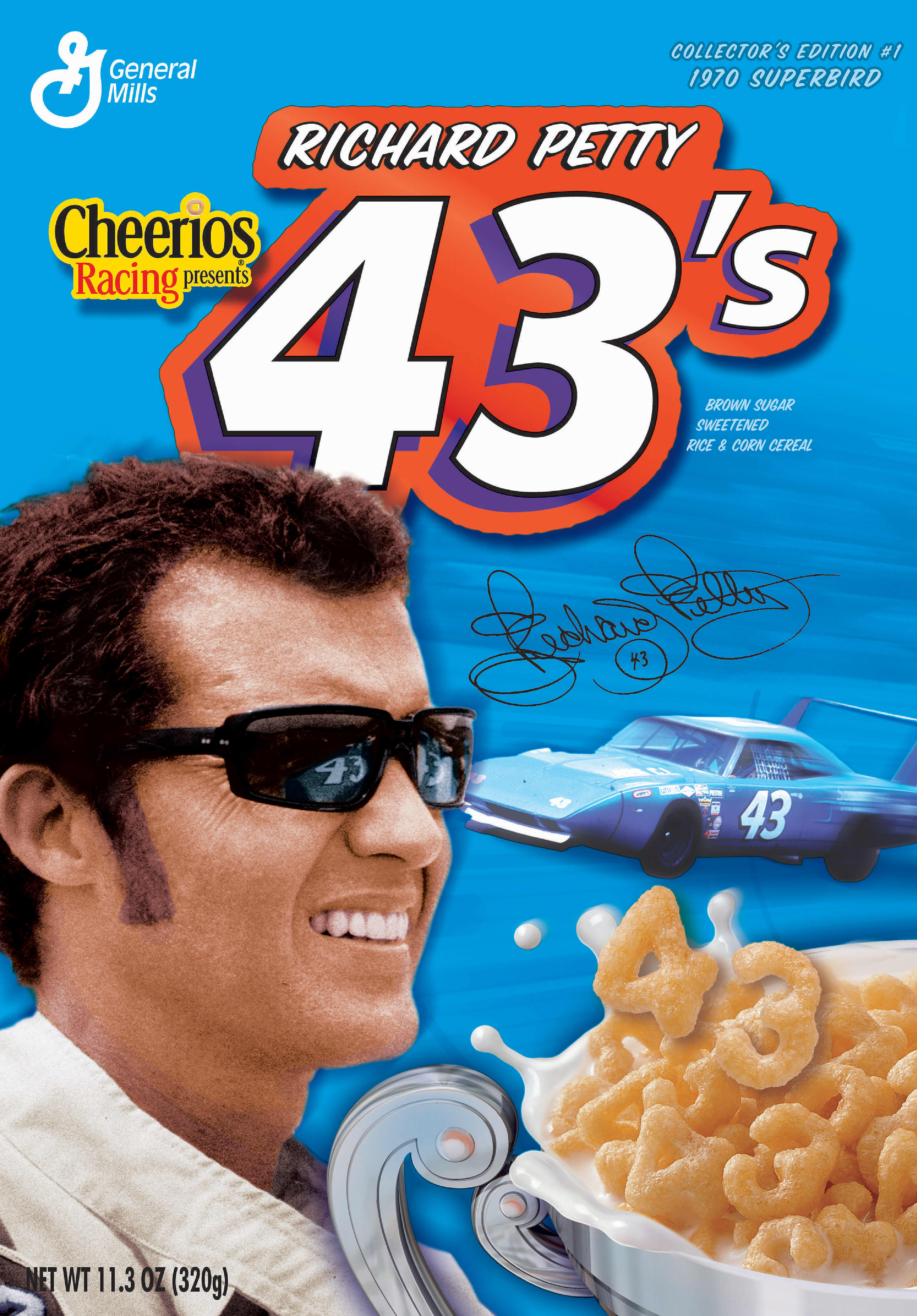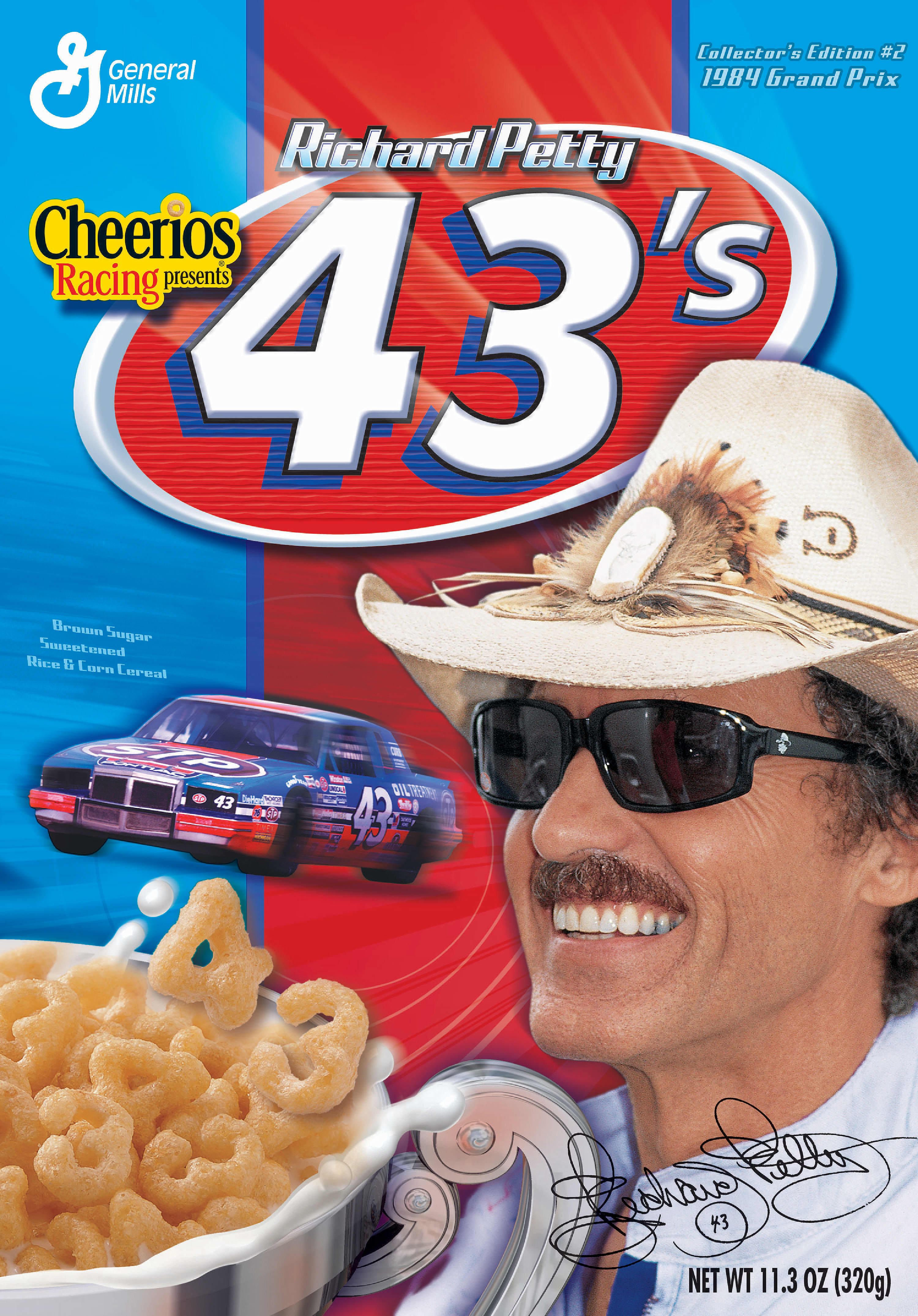 Editor's note: High-resolution photos of the limited-edition Cheerios and Honey Nut Cheerios boxes can be downloaded here.