History
How Helper got its start
Learn what led to the creation of the undisputed king of boxed dinners.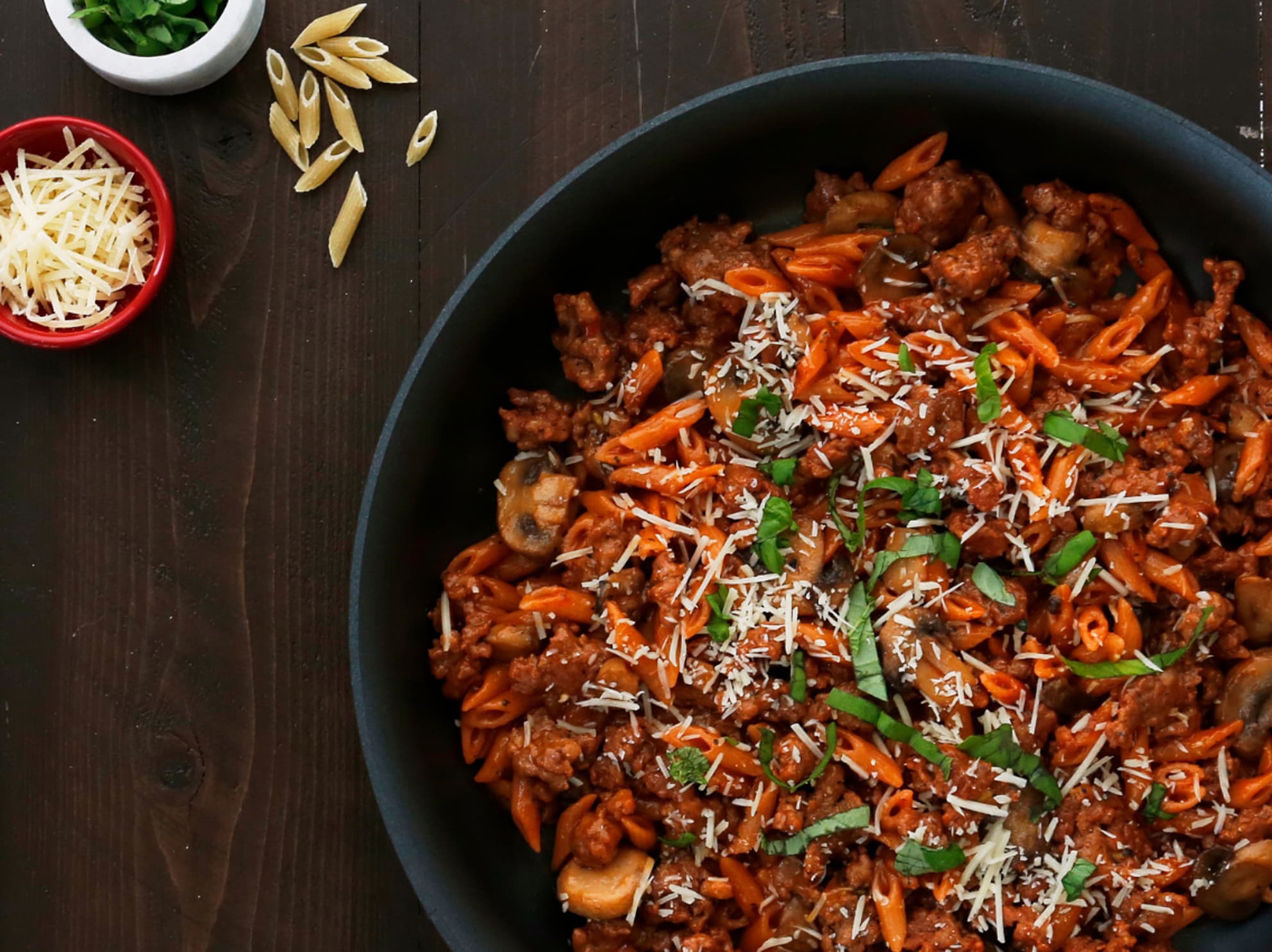 One pound, one pan
Beef prices were soaring and the U.S. economy had weakened when the undisputed king of boxed dinners was launched on the West Coast in December 1970.
Betty Crocker's Hamburger Helper did as promised. It guided families who were striving to stretch a pound of meat into a dinner for five.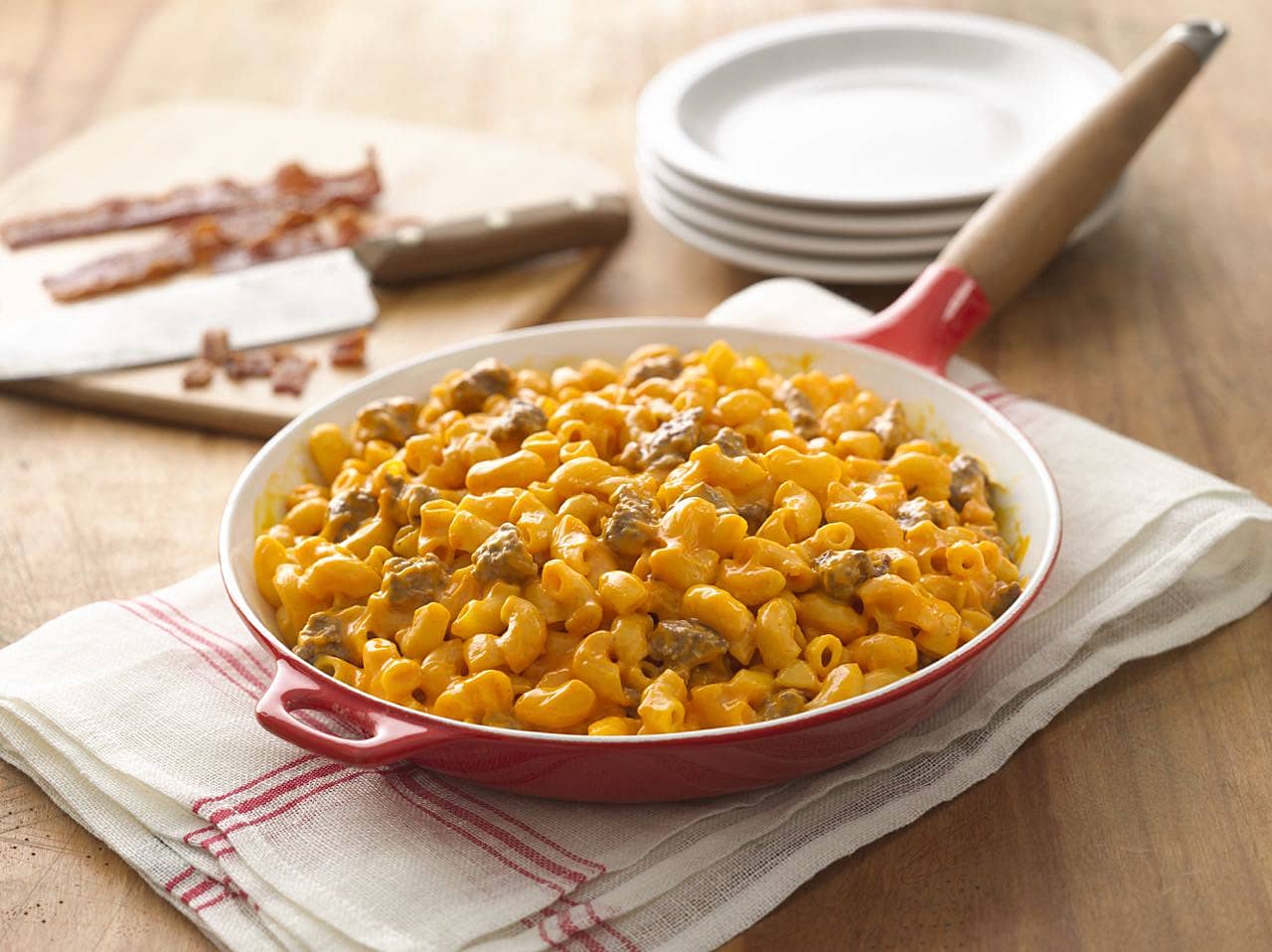 With one pan, one pound of hamburger and one package, Hamburger Helper revolutionized dinner. It was economical, convenient, filled with variety and enjoyed by the entire family.
And let's not forget that in the vein of products such as Spam and Twinkies, Hamburger Helper has become part of pop culture lexicon.
An American staple and remarkably resilient, Hamburger Helper – today known just as Helper – has introduced numerous varieties in the past 45 years. With it, General Mills created a new category – dry packaged dinners. We've dominated the segment since.
It also spawned Tuna Helper, Chicken Helper, Pork Helper, Asian Helper and even Fruit Helper.
The brand made its national debut in August 1971. With five flavors – Beef Noodle, Potato Stroganoff, Hash, Rice Oriental and Chili Tomato, it was an instant success. More than one in four – 27 percent – of U.S. households purchased Hamburger Helper in its first year.
It was a bit surprising.
Betty Crocker had launched four similar dinner mixes in 1967 – Noodles Stroganoff, Macaroni Monte Bello, Noodles Cantong, and Rice Keriyaki. (Yes, that's how the latter two were spelled, instead of "Canton" and "Teriyaki.")
There was one key difference.
The hamburger for those dinners had to be browned in one pan. Noodles needed to be cooked in another. It didn't succeed.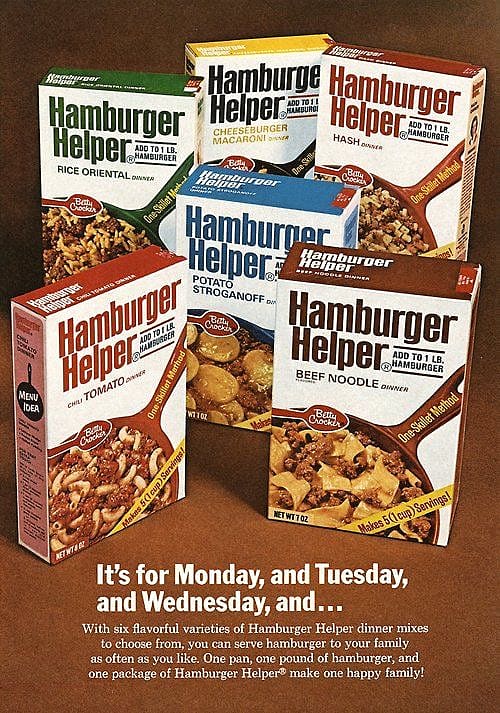 Birth of the Helping Hand – "Lefty"
By the end of its first decade, Hamburger Helper had its own struggles. Declining sales led the brand to get a helping hand. Literally. A spokes character debuted in 1977.
The talking, cute, red-nosed, puffy white-gloved hand with only three fingers and a thumb became a trusted helper in the kitchen.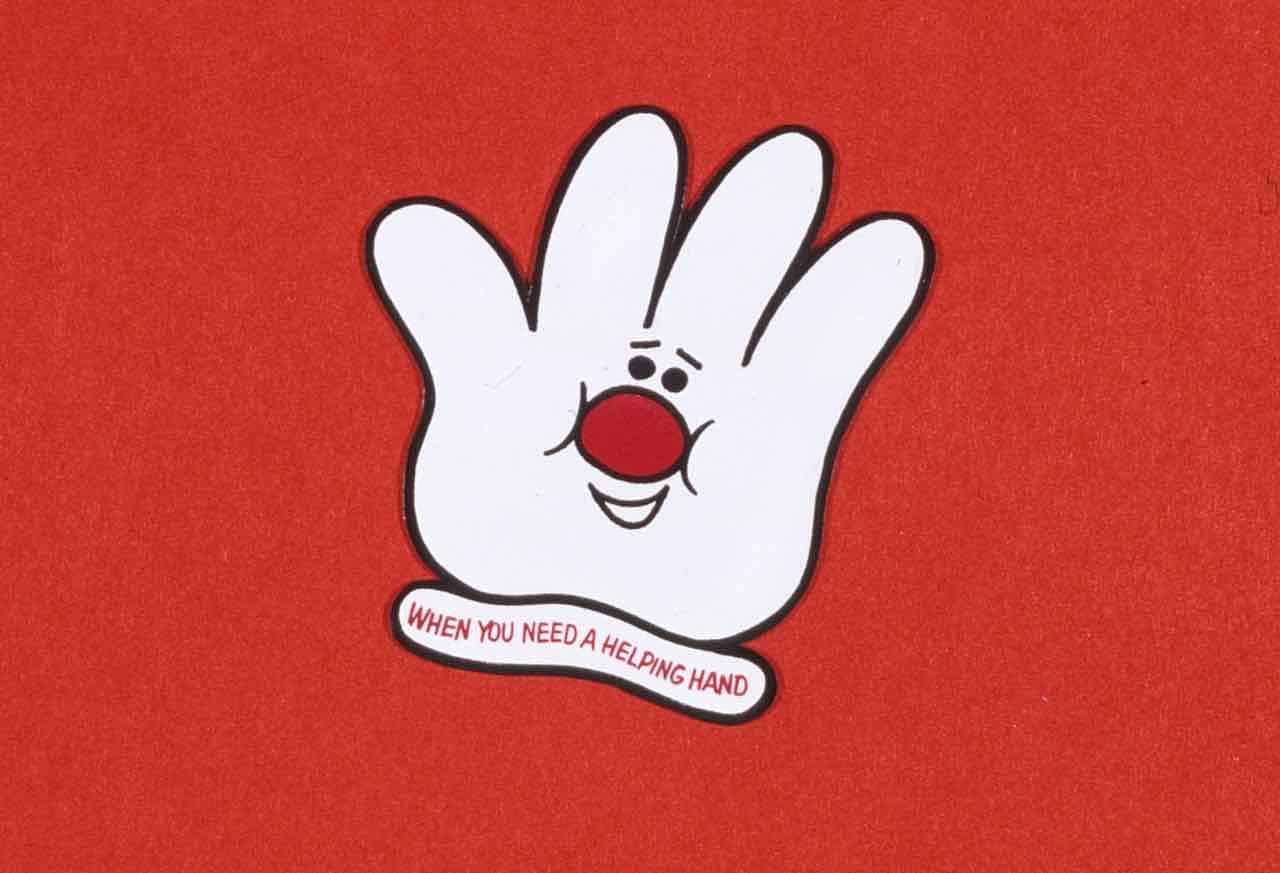 Was he too similar to the Pillsbury Doughboy?
A bit grotesque? And what about only four digits?
The icon-in-waiting survived the internal debate. Lefty was born. Although not named.
People embraced the Helping Hand, later named Lefty, because he's a left hand. Sales jumped.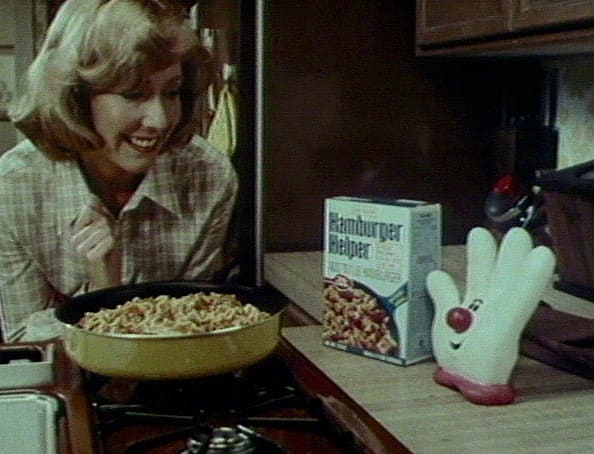 Today, Helper remains one of the more dominate players in the packaged meal segment with its 41 varieties. The Helper lineup today includes many Asian, Italian and Mexican meals.
It's estimated that more than 1 million households eat Helper for dinner each weeknight.
After all these years, Helper still has a hold on American culture.